Attorneys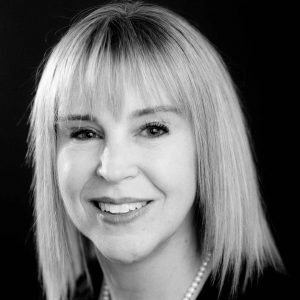 Pegi McCabe
After caring for a Florida Supreme Court Justice as his hospice nurse, Pegi McCabe changed the trajectory of her career and forged a path into law. She oversees the firm's insurance solutions, claims administration, risk management and corporate compliance practice areas. She assists clients with the formation, management and operation of captive insurance companies. Concurrent with administering workers' compensation and professional liability insurance programs, Pegi implements risk management plans aimed to increase resident and family satisfaction and improve quality of care. She brings healthcare experience to the business of insurance company ownership. Pegi serves on the Board of Directors of multiple captive insurance companies.
Pegi was formerly General Counsel for the Symphony Post Acute Network, Senior Vice President of Risk Management and General Counsel for Opis Management Resources, Director of Claims and Litigation for Genesis Health Ventures and Director of Risk Management for Harborside Healthcare. She received her J.D. from Stetson University College of Law and is also a Licensed Healthcare Risk Manager, Certified Professional in Healthcare Risk Management and Registered Nurse.
EMAIL: pmccabe@mkcounsel.com
---
Ari Kirshner
Ari Kirshner went to law school with the dream of becoming a trial lawyer. He has been able to fulfill that dream on both the plaintiff and defense side of the aisle. He oversees the firm's litigation, government regulations and insurance solutions practices. He concentrates his litigation practice in defending skilled nursing and assisted living facilities and their staff. As former in-house counsel, he shaped the firm's defense philosophy to ensure complete alignment of interests between the firm, its healthcare clients and their insurance companies. Ari's understanding of captive domicile law has allowed the creation of the most innovative captive insurance products. He brings real world experience to the business of insurance company ownership. Ari serves on the Board of Directors of multiple captive insurance companies.
After working at two of Chicago's premier plaintiff medical malpractice firms, Ari joined the Symphony Post Acute Network as its first in-house litigator. He developed programs implementing risk management solutions tied directly to real-time litigation experiences. This enabled him to create systems integration platforms between the law firm and its clients which have materially reduced claim costs. Ari received his J.D. from Chicago-Kent College of Law and is also a Licensed Nursing Home Administrator. He is the author of two chapters in the IICLE Long Term Care Litigation publication.
EMAIL: akirshner@mkcounsel.com
---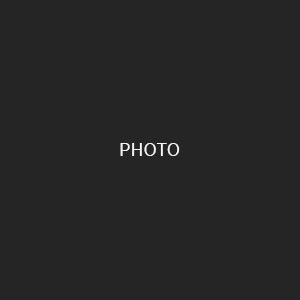 Matthew Brandabur
Matt Brandabur is a litigation attorney with a primary emphasis in defending healthcare workers and facilities from claims of malpractice.  Matt is experienced in defending matters in Illinois and Indiana and has had success at mediation and trial.
Matt obtained his undergraduate degree from the University of Illinois in 2010 and was a member of the Illinois Football team, which included a trip to the 2008 Rose Bowl.  He obtained his J.D., magna cum laude, from Valparaiso University in 2013 and was a recipient of both the Heritage Law Scholarship and Jack Hiller Endowment.
After law school, Matt was a Partner at a Chicago litigation defense firm.  He has been named an Emerging Lawyer by Illinois Leading Lawyers from 2018-2020 and a Rising Star by Illinois Super Lawyers in 2021. Matt was also included in Best Lawyers "Ones to Watch" for 2021. In addition to his active practice, Matt is a frequent presenter and author in the areas of malpractice defense, healthcare risk management and litigation strategy.
EMAIL: mbrandabur@mkcounsel.com
---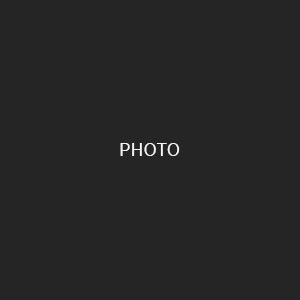 Lauren Crissie
Lauren Crissie focuses her practice on the litigation of professional liability cases, with an emphasis on the defense of healthcare facilities and professionals.  Lauren is experienced in defending a wide range of medical, nursing, and other healthcare claims in state and federal court, and she also represents professionals before state licensing boards.
Lauren received her J.D. from The John Marshall Law School in 2015.  While at John Marshall, Lauren was a member of the Moot Court Honors Council and the Review of Intellectual Property Law, and received the CALI Excellence for the Future Awards for earning the highest grades in her Evidence and Illinois Civil Procedure courses.
Prior to joining McCabe Kirshner, Lauren worked as a litigation associate at a Chicago insurance defense firm where she gained extensive experience in defending nursing home, medical, and dental claims.  In addition to her legal practice, Lauren is a member of the Illinois Association of Defense Trial Counsel and is a frequent author and presenter on legal and risk management topics in healthcare.
EMAIL: lcrissie@mkcounsel.com
---
Rodd Elges
Rodd Elges is a trial lawyer with extensive experience representing a wide range of defendants in both state and federal courts throughout the United States.  After graduating from the John Marshall Law School in 1998 with cum laude honors (Top 5%), Rodd briefly worked as a plaintiff's attorney in Cook County, Illinois.  Drawing upon that valuable experience, he has spent the last 20 years representing clients in personal injury and wrongful death lawsuits stemming from professional and institutional malpractice, products liability, and catastrophic accidents.  Rodd's unique ability to effectively resolve high-end exposure cases led to him being recognized as a Leading Lawyer in 2022.  Over the course of his career, Rodd has developed strong professional relationships with other attorneys and judges throughout Illinois.  Those strong connections have contributed to Rodd's history of success via dispositive motion practice, bench and jury trials, arbitrations, and mediations.
Rodd uses his extensive expertise to investigate, evaluate, litigate, and resolve claims in a prompt and efficient manner.  His substantial experience in long term care litigation enables Rodd to help clients minimize the aggravation and expense associated with what often turn out to be frivolous lawsuits.  Using his understanding of nursing home and assisted living facility operations, Rodd has helped clients effectively manage civil litigation for two decades.  Working in collaboration with the other members of McCabe Kirshner's litigation team, Rodd looks forward to achieving excellent outcomes for their clients even under the most challenging circumstances.
EMAIL: relges@mkcounsel.com
---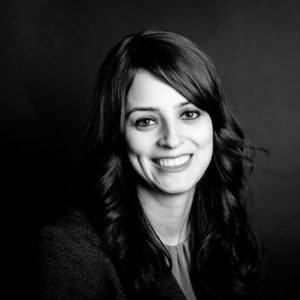 Bella Feinstein
Bella concentrates her practice in health care litigation and the defense of long-term care facilities, rehabilitation facilities, assisted living facilities, and skilled nursing facilities. She also consults and advises health care facilities on restructuring risk management processes, compliance, and probate matters. Prior to joining McCabe Kirshner P.C., Bella worked for the two strongest, Chicago-based, nursing home plaintiff firms. She handled complex litigation matters involving many types of personal injury and wrongful death cases including nursing home abuse and neglect and negligence claims against hospitals, physicians and other health care providers.
Bella attended The John Marshall Law School on a full tuition scholarship and graduated top 5% of her class. She was named to the Dean's list every semester and received the highest grade in six of her classes, including Medical Negligence, Evidence, Trial Advocacy, and Elder Law. A member of The John Marshall Law Review, she excelled in legal writing and was nominated by the school's faculty to be a member of the National Order of Scribes, an honor that only five graduating students receive each year.
Prior to law school, Bella worked as the Director of Human Resources and Credentialing for a community health center with over 150 employees and three locations. During law school, Bella clerked for a Cook County judge, a Chicago civil law firm and also interned for the Cook County Public Defender's Office. She decided she wanted to focus her career on health care litigation after working on a wrongful death case during one of her clerkships.
EMAIL: bfeinstein@mkcounsel.com
---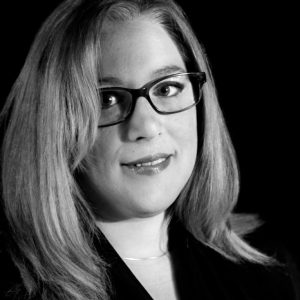 Stephanie Hildebrant
Stephanie brings over 25 years of experience in the skilled nursing and assisted living industry.  She began her career in healthcare as a Certified Nursing Assistant while attending nursing school.  She is a Registered Nurse and Licensed Nursing Home Administrator in the State of Michigan. She holds a Master's Degree in Nursing and Business Administration. She has performed in several clinical and operational roles through her years including Director of Nursing, Nursing Home Administrator, Nurse Consultant, Reimbursement Specialist, Compliance officer, Risk Manager, and VP of Operations.
In 2009, a dear friend and mentor gave her one last piece of advice before his death: Life is full of successes and failures, but you cannot let the possibility of failure stop you from growing. Stephanie desired to obtain her law degree for several years and it was that piece of advice that pushed her to follow her dream.
She graduated from Thomas M Cooley Law School Magna Cum Laude in 2013 earning 9 Book Awards including in Michigan Medical Malpractice and Torts.  She was a member of the Law Review and participated in the elder law estate planning program. After completing law school she continued to work in the skilled nursing and assisted living industry focusing on improving quality of care, regulatory compliance, and reduction of risk.
In 2017 she was named one of Senior Living Executive's "Senior Living Leaders under 40". In 2018 she also earned a McKnight's Gold Award for Technology for the development of a new hire onboarding process.
Stephanie joined McCabe Kirshner in 2021 being able to bring her decades of real-life clinical and operational experience in the skilled nursing industry to assist clients in development of strong risk management practices, policy and procedure implementation, and healthcare malpractice litigation.
EMAIL: shildebrant@mkcounsel.com
---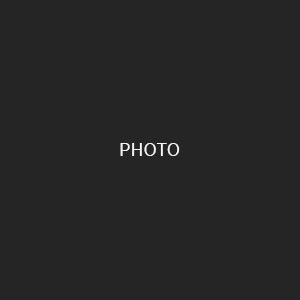 Petar Milenkovich
Petar Milenkovich is a litigation handling all aspects of Workers' Compensation claims, with a concentration in defending long-term care facilities against claims brought before the Illinois Workers' Compensation Commission. Prior to joining McCabe Kirshner P.C., Petar worked for a large Midwest Workers' Compensation defense firm working on high-exposure Workers' Compensation claims involving wage differential, permanent total disability, and death. He has defended a multitude of employers in various industries at arbitration, before the Illinois Workers' Compensation Commission, and in Illinois Circuit Court. Petar began his legal career at a Plaintiff/Petitioner firm, practicing Workers' Compensation and personal injury.
Petar received his Juris Doctor at DePaul University College of Law, where he also earned a certificate in Health Law. Prior to law school, he received his B.A. in History at Dominican University in River Forest, IL. Petar is licensed to practice law in Illinois and is a member of the Illinois State Bar Association and Workers' Compensation Lawyers Association.
EMAIL: pmilenkovich@mkcounsel.com
---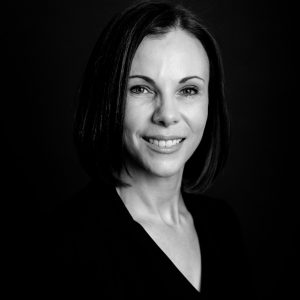 Katherine Moorhouse
Katherine Moorhouse focuses her practice in civil litigation with an emphasis on the defense of long-term care facilities, rehabilitation facilities, assisted living facilities, and skilled nursing facilities.  She has extensive experience litigating cases involving medical malpractice and the Nursing Home Care Act. She also consults and advises health care facilities on the identification and assessment of potential risks that may impact the reputation, safety, security, and financial prosperity of their organization.
Katherine received her J.D. from DePaul University College of Law where she attended school on an academic scholarship.  While at DePaul, she was a member of the DePaul Appellate Moot Court Team, receiving National recognition in oral argument and appellate advocacy, and received the CALI Excellence for the Future Award in the area of Trial Advocacy.  She has also been named an Illinois Rising Star by Super Lawyers, which recognizes the top 2.5% of Illinois attorneys under the age of 40.
Before joining McCabe Kirshner P.C., Katherine worked for a Plaintiff's firm that dealt extensively with nursing home litigation and medical malpractice, gaining vast experience in claims against hospitals, skilled nursing facilities, physicians, nurses and plaintiff's litigation. As an active part of the legal community, she holds memberships with the Illinois State Bar Association, the Illinois State Trial Lawyers Association, and the Women's Bar Association.
EMAIL: kmoorhouse@mkcounsel.com
---
Jacqueline A. Wasko
Jackie has spent the last 35 years representing clients across all aspects of the insurance defense industry.  Since 2005, she has focused her practice on the defense of long-term care facilities, representing clients across the long-term care continuum.
Jackie graduated from The University of Michigan with a B.A. in 1982 and from Wayne State University Law School in 1985.  After spending five years at a mid-size insurance defense firm, Jackie moved to AAA Michigan's staff counsel where she handled catastrophic claims, including brain injuries, amputations, spinal cord injuries and burns.  While at AAA Michigan, Jackie regularly participated in risk management activities with the Claims staff, addressing coverage, value and strategy.
In 1999, after moving to Chicago, Jackie joined CNA's Staff Counsel office, where she handled a wide range of defense cases.  In 2004 her focus narrowed to the healthcare field, where she defended nurse practitioners, nurses, physical therapists, mental health providers and dentists, both in court and before professional licensing boards.  In 2005, the focus narrowed further, and her practice was soon comprised exclusively of long-term care cases.
Jackie has had great success in resolving cases though mediation, arbitration and direct negotiation.  At CNA, she was involved in several risk management presentations to long-term care clients.
Jackie is licensed in Illinois and Michigan, is admitted to both State and Federal counts and is also a member of the Illinois State Bar Association.
EMAIL: jwasko@mkcounsel.com
---
Ryan Erikson, In Memorium
On November 8, 2019, the McCabe Kirshner family lost Ryan Erikson to his hard-fought battle with cancer. Ryan was more than our lead Workers' Compensation Defense attorney. He was our window into a world of backpacking through remote regions in Tennessee and Kentucky, traveling the country with friends, and tastes in music that echoed throughout our office. We remember all the good in him: his dry-as-ice sense of humor, friendly competitive nature, and the time he ran a secretary's vehicle off an indoor racetrack at a firm holiday party. It is with great sadness that we say goodbye to our colleague and friend. Ryan, you will be missed and never forgotten.
—
Ryan A. Erikson focuses his practice primarily on Workers' Compensation defense.  Prior to joining McCabe Kirshner, P.C., Ryan handled matters on behalf of non-profit groups, group homes, and nursing homes where he developed extensive experience through daily dealings at the Illinois Workers' Compensation Commission and with claimant attorneys, employers, and their insurance carriers.  He has successfully defended employers in numerous arbitration hearings and oral arguments before the Illinois Workers' Compensation Commission as well as the Illinois Appellate Court.
Ryan has an extensive background in defending claims involving lifting injuries resulting in permanent restrictions.  Accordingly, he has gained valuable experience in litigation strategy to defend claims where permanent restrictions prevent the claimants from returning to their pre-injury level of employment.  Ryan advocates for an aggressive approach in response to high-value claims involving exposure for wage differential and permanent disability benefits.
Ryan received his J.D. from DePaul University College of Law.  Prior to law school, Ryan studied English and Journalism and has worked as a published reporter.
---